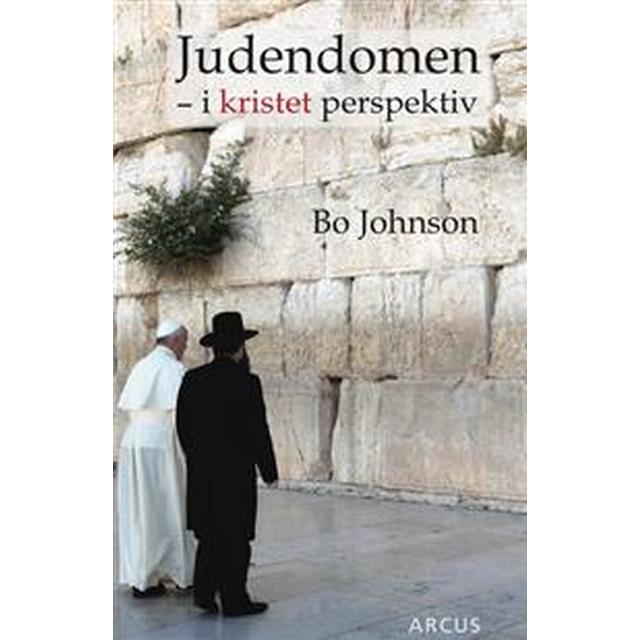 Bo Johnson, professor emeritus i Gamla testamentet i Lund, har skrivit om "Judendomen i kristet perspektiv". Ämnet är intressant och viktigt och behöver behandlas på ett sätt som gör upp med den kristna antisemitism och ersättningsteologi, som ännu finns på olika håll. Och det behöver ske utifrån modern teologi och insikten om sambandet mellan oss kristna och "våra äldre bröder", som Johannes Paulus II sade vid sitt besök – det första någonsin av en påve – i Roms synagoga.
Som forskare med förankring i Gamla Testamentet har författaren en självklar kompetens, när han skildrar judendomens historia och "tro och liv i dagens judendom". Man får en klar och lättläst sammanfattning av åtminstone 4000 års judisk historia, med betoning på den rabbinska tiden, Jesu samtid, och senare. Den belyser de rörelser och processer som var verksamma när den lilla judiska jesustroende sekten blir till en självständig religion, med ofta komplicerade, plågsamma och destruktiva band till moderreligionen. Från tidiga konflikter växer en tradition fram av kristet avståndstagande, småningom förakt och till sist våldsbejakande utrotningssträvan, manifesterad i inkvisition och pogromer, förfalskade skrifter och fanatiskt hat.
Med sin resonerande stil och både kritiska och självkritiska hållning är boken sympatisk. Jag invänder dock mot bokens titel – "Judendomen i kristet perspektiv". I det avslutande fjärde kapitlet, med just den rubriken, är det kristna perspektivet faktiskt begränsat till det lutherska, egentligen till Svenska kyrkan. Förutom några korta omnämnanden av "Nostra Aetate" och "We remember" från 1997, förbigås den internationella utvecklingen utifrån katolska kyrkans dokument helt. Johannes Paulus IIs historiska besök i Roms synagoga, hans rundskrivelse "Tertio Millenio Ineunte" från 1994, där han förespråkar teshuvah, samvetsrannsakan och omvändelse, inte minst i relation till antisemitismen, och 1997 års vatikansymposium om antisemitismens rötter, nämns inte.
1999 kom "Memory and Reconciliation: the Church and the Faults of the Past", där frågan om kyrkans skuld lyfts och bekänns och tvångskonverteringar fördöms. Till detta kommer att Johannes Paulus II i sin "botgöringsliturgi" den 12 mars 2000 bekänner den kristna kyrkans synder, bland dem "våra synder mot Israels folk" och talar om "det autentiska broderskapet med [det Gamla] Förbundets folk". Vad påven Franciskus beträffar, försitter han inget tillfälle att mana de kristna till större kunskap om och en ny broderlighet med det judiska folket. Men därom inte ett ord.
Boken borde heta "Judendomen – i lutherskt, svenskkyrkligt perspektiv". Trots omslagsbilden, som visar påve Franciskus vid Västra muren i Jerusalem.
Kaj Engelhart

Bo Johnson. Judendomen – i kristet perspektiv,
Arcus 2000, 168 sidor.