Detta evenemang har redan ägt rum.
FILMVISNING: BESA – THE PROMISE
11 april 2018, Kl 18:00

-

20:30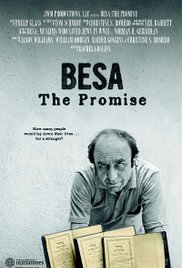 Tala film,  Tala liv: BESA – THE PROMISE
Filmen BESA -The Promise är en aldrig tidigare skildrad historia om om det lilla europeiska landet Albanien som öppnade sina gränser för att ta emot judiska flyktingar, samtidigt som folket uthärdade under ockupation av nazisterna. Från två vittnesskildringar får vi ta del av historien, dels genom Norman H. Gershman, en känd judisk-amerikansk fotograf som bestämt sig för att dokumentera modet och medlidandet hos albanerna; och dels genom Rexhep Hoxha, en muslimsk-albansk leksakshandlare, som bestämt sig för att återlämna tre värdefulla böcker till den senast överlevande från den judiska familj som hans far beskyddat för sextio år sedan. När dessa två män möts sätts ett oväntat och unikt personligt drama i rörelse, ett som bygger broar mellan generationer och religioner… sammanför fäder och söner… muslimer och judar.
Se filmen den 11/4 2018, KL 18.00
PLATS: BLÅ STÄLLET, ANGERED
GRATIS INTRÄDE, MEN FÖRANMÄLAN KRÄVS: https://www.sensus.se/Evenemang/tala-film-tala-liv-besa-the-promise-986590/
PANELSAMTAL EFTER FILMVISNINGEN
Filmen visas i samarbete med Sensus Studieförbund, Albanska Föreningen, Samarbetsrådet för Judar och Kristna samt Interreligiösa Centret i Göteborg, och följs av ett panelsamtal mellan judiska, muslimska och kristna företrädare.