Detta evenemang har redan ägt rum.
Drömmen om renhet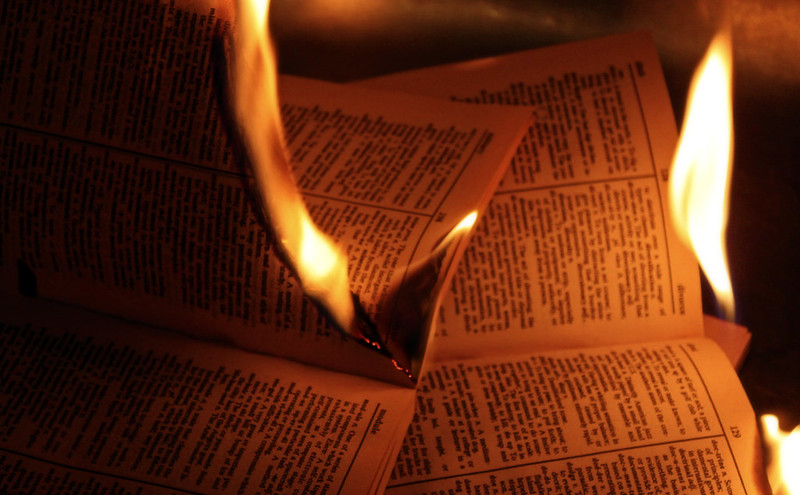 Den 10 maj 1933 antändes bokbål över hela Tyskland. In i elden kastade nazister böcker av judiska författare, men också av demokrater, liberaler, socialister och andra fiender. Men nazisterna uppfann inte bokbålen – och var inte heller de sista att antända dem. Rituell förstörelse av kultur har i själva verket blivit vanligare i vår tid.
Om detta talar Anders Rydell, författare och chefredaktör för tidskriften Författaren, söndagen den 12 mars kl 15 i Johannes Paulus II:s Pastoralcentrum på Brunnsgränd 4 i Gamla Stan.
Varmt välkommen!
Fritt inträde för Samarbetsrådets medlemmar. Övriga 50:-
Arrangör: Samarbetsrådet i samarbete med Sensus
Bild: "Burning Books Page1" by Jason Verwey is licensed under CC BY-NC-SA 2.0. To view a copy of this license, visit https://creativecommons.org/licenses/by-nc-sa/2.0/?ref=openverse.